About Nav Orgenik
We, M/s Nav Orgenik situated at Bulandshahr, UP, seek out the finest natural and organic foods available, maintain the strictest quality standards in the industry. Once you start to shop from us, you will start to get a sense of what we're all about. Our mission is to provide new organic to the new India, we urban consumer starve with the proper organic food and services. Our mission includes to offer quality and sustainable food for the urban and rural communities world-wide.
Our products come with high self-life and great quality. We invite you to browse through our store where you can take your pick from a large variety of grocery and other food items.
Numbers Speak For Themselves!
Nav Orgenik has great vacuum packaged murabba and pickles. I was a bit worried about self life, but it wasn't a problem at all. I love using Nav Orgenik Bamboo Murabba when I'm travelling overseas with ease.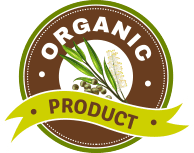 Certified Products
We Deal With Various Quality Organic Products!