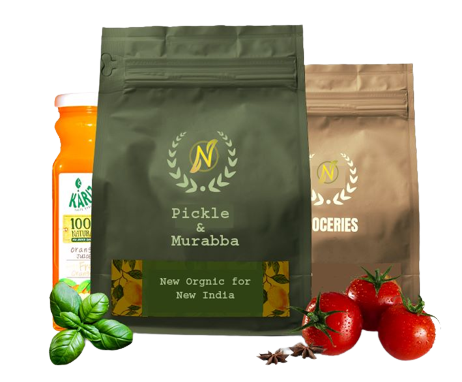 Buy Best Fresh Products!
We, M/s Nav Orgenik situated at Bulandshahr, UP, seek out the finest natural and organic foods available, maintain the strictest quality standards in the industry. Once you start to shop from us, you will start to get a sense of what we're all about. Our mission is to provide new organic to the new India, we urban consumer starve with the proper organic food and services.
Get Rs100 Off On Your First Purchase!

Nav Orgenik has wide range of products at a great price. The customer service is quick, the products are top-notch, and we loved it. We'll be ordering again soon!
I tried their white onion murabba for over 6 months and it helped me a lot. The murabba has helped me solve me stamina issues and it is best so far !!! Keep the good work
Organic food is more nutritive particularly in antioxidants and less allergic as compared to conventional food. Nav Orgenik gives real refresh to our health.
VILLAGE AND POST NAVI NAGAR, Bulandshahar, Uttar
Pradesh, 203001